Start your Taxi Service Business Instantly
Create your own tailor-made, On Demand Taxi Services Flutter App with Full Source Code like Ola & Uber.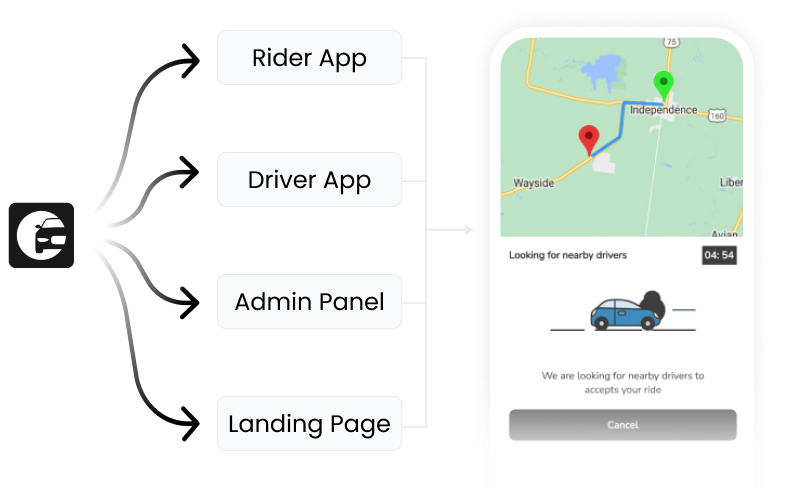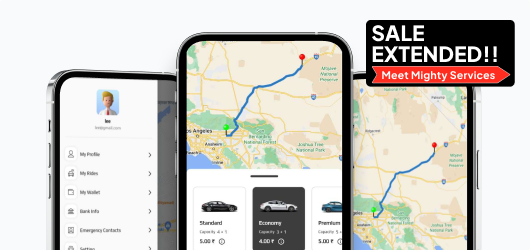 Taxi Flutter App
All-in-one Taxi Booking Solution in Flutter + Laravel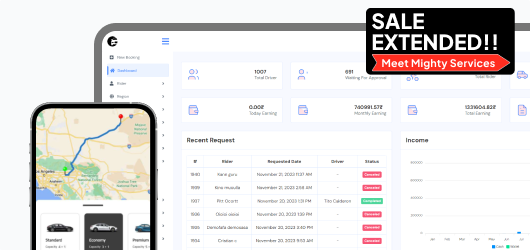 Taxi Booking Full App Setup
Mighty Taxi Full Setup & Upload Service

Your Complete Taxi Booking Solution!
Step into the taxi business with our all-in-one Taxi App Solution. It's your source for a complete, ready-to-rebrand, and self-host taxi app.
See a quick introduction video that introduces Mighty Taxi👆.

Get the All-In-One App Bundle.
Develop a bespoke On Demand Taxi Services Flutter App Bundle, Tailored to your vision.
Inspired by Ola, Uber & UrbanClap!
User App
Request & choose a ride of any type, any time, with our clean, efficient, and intuitive, User App!
Try Demo

Driver App
Take the wheel with our Driver App, where you command the roads by managing user requests & more.
Try Demo

Admin Panel
Monitor and manage with ease! Explore tons of administration functionalities with our Panel.
Try Demo

Landing Page
Create a stand out landing page with Mighty Taxi! Integrate links & regulate online booking with us.
Try Demo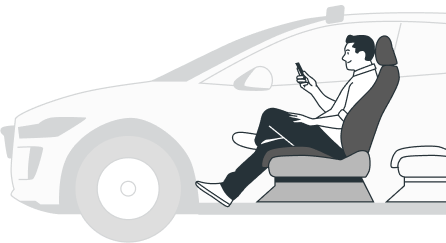 For Business Owners
Let Mighty Taxi grow your cab business, while you enjoy royalty and profits by developing your on demand taxi services Flutter app with us!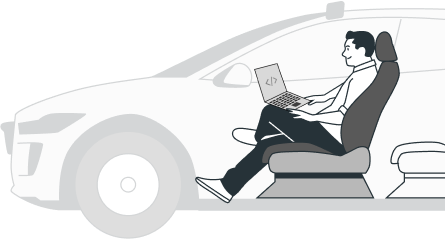 For Developer
Get full Flutter & backend source codes, with access to customize User App, Driver App, Admin Panel & more.

Sleek & Modern UI with Optimal Functionality.
Enhance user experience and propel your app's future with a functional, easy-to-use UI! Immerse yourself in a clean & modern design!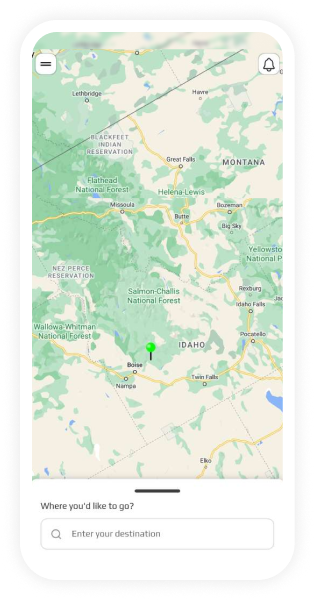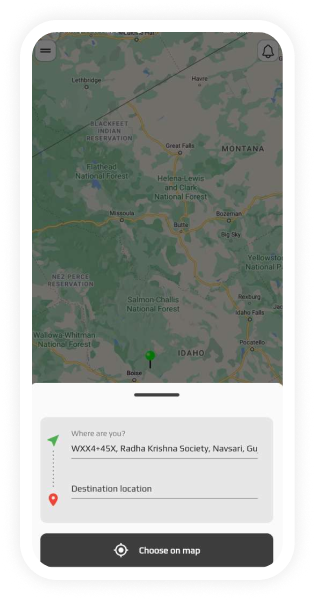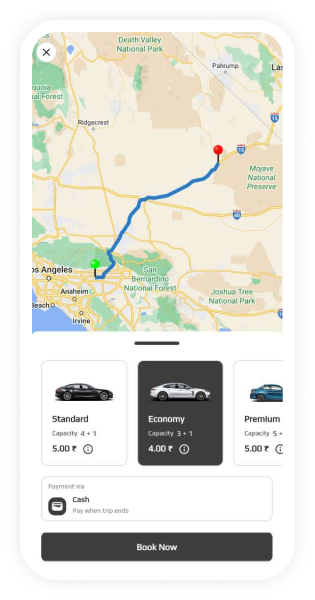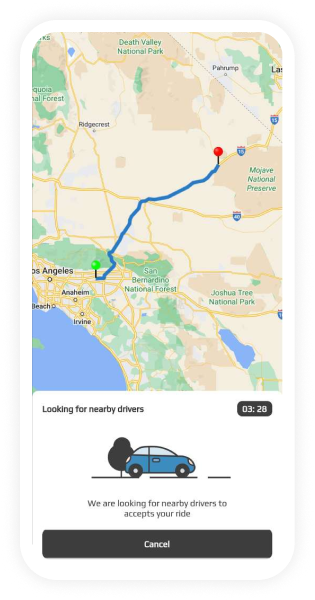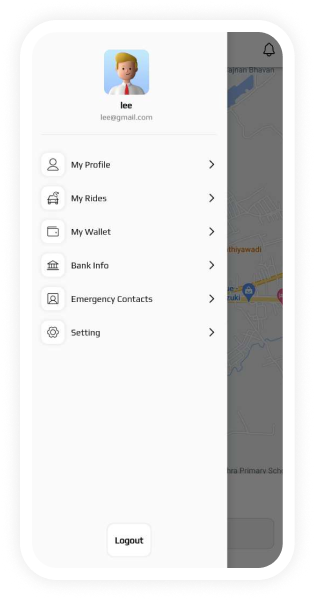 Get the On Demand Taxi Services Flutter App Benefit!
Explore a plethora of perks like personalization options, neat design elements, well-structured source codes, and more...
Well-Researched Solution
Expertly Crafted with In-Depth Research, Ensuring an On Demand Taxi Services Flutter App that Exceeds Expectations!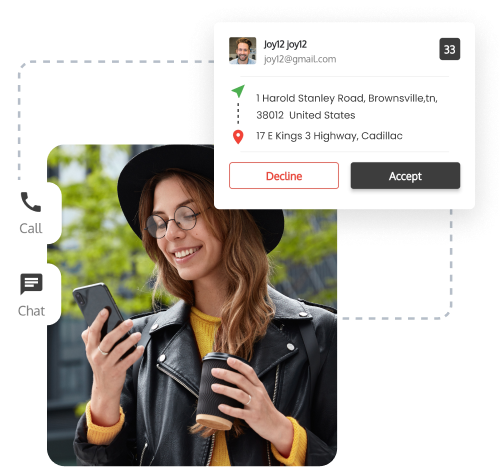 Book Rides Instantly!
Get a Seamless Booking Experience with us and Instantly Reserve Rides with the Tap of a Button.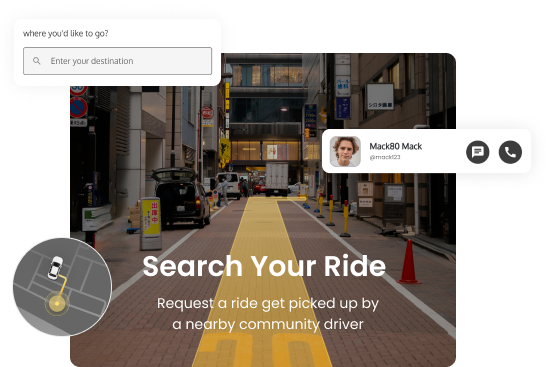 Clean & Structured Code
Impeccably Developed Source Code for a Seamless User Experience and Easy Maintenance.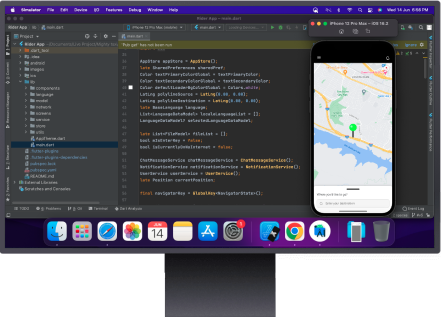 Save 10000+ Dollars.
Unlock Massive Savings, Over 10,000s of Dollars with On Demand Taxi Services Flutter App Cost-Efficient Solution!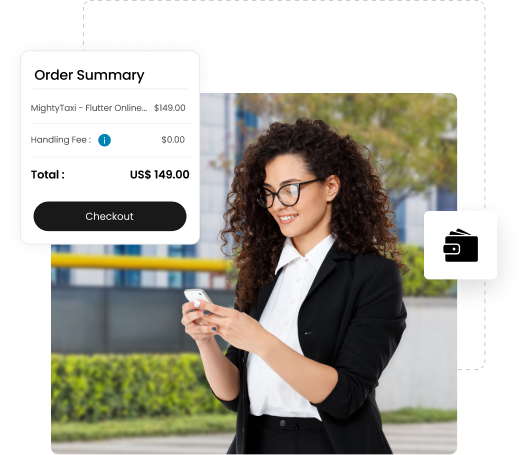 Extra-Ordinary Features, Excellent Solution!
Get unmatched features for unforgettable rides! Infused with amazing advantages, that makes it the best script for setting up on-demand taxi business.

Search Services

Service Booking
Sale Coupons

Push Notifications

Book Ride for Others

Cash on Delivery

Rate & Review

Multi Language & RTL

6 Month Free Support

Transaction Receipt

Flutter 3.10

Android 13

Multi Payment

Clean & Modern UI

One-to-one chat

Life-time Updates

Get The Best Rates
One time investment. Pay once and get an unlimited access for LIFETIME.
Complete Backend Source Code
Complete Flutter Source Code
Full Configuration, Setup & Upload ( PLAY STORE AND APP STORE)
Advance Remote Support ( CRITICAL FIXES)

Great product, and very supportive developer. I bought two products from him and both products have been getting consistent updates and improvements over the year.

Perfect Code Quality as always, can fully recommend the Team from Mighty <3 Keep up the good work

very good functionality they are provided and their support team is also good they resolved my all problems. I really appreciate team work and support.

They have a successful and fast technical support team. They quickly solved the problems we had.
Start your OWN taxi service on-demand business today!
Make your taxi business dreams into REALITY on a BUDGET. Don't miss the chance of building your taxi app with minimal investment!